By the time 25-year-old Tyler Waite arrived at Methodist University Hospital in Memphis, Tennessee, in May 2020, his skin had turned a sickly shade of yellow. At 6-foot-3, pushing 330 pounds, his appearance was misshapen by a stomach distended with fluid. His liver had failed so much that, unless he got a new one, he likely wouldn't live to see summer's end.
A diehard Pittsburgh Steelers fan who loved fishing, Waite worked at a software company and lived at his parents' home in the north Atlanta suburbs, saving for a place with his fiancee and working on getting his life back on track. Over the past few years, ever since his young daughter had moved away from Georgia with her mom, Waite had struggled. Many nights, he coped by drinking large amounts of vodka in the quiet of his family's house.
Two weeks before he arrived in Memphis, a doctor at Piedmont Atlanta Hospital had discovered that Waite's chronic drinking had gravely damaged his liver. Piedmont's transplant center considered Waite's case risky due to his obesity and the briefness of his sobriety. But there was a silver lining: The scarring from alcoholic cirrhosis was so advanced and the liver's failure so swift that the transplant center's staff determined he would land near the top of the waiting list for a donated organ.
But just before getting placed on the list, Waite abruptly left Piedmont against the advice of the staff. At home, his mother saw the fear in his eyes. Waite, who'd been cut off from his family because hospital visits were restricted at that point in the pandemic, had made what she thought was a shortsighted but forgivable decision. Marci Waite knew that her son couldn't remain confined in the comfort of home if he wanted to survive. Once she talked him through that, and after he got to see his daughter once more before she flew back to Texas, he became less anxious. He returned to the hospital the next day.
Unfortunately, his departure added another red flag because it disrupted the dialysis treatment that his kidneys, which were also failing, had badly needed. Some of Piedmont's staffers saw Waite's departure as a sign that he wouldn't take appropriate care of a donated liver, one of the transplant center's leaders later told his mother. Ultimately, Piedmont refused to add him to the list. (A Piedmont spokesperson did not answer questions about Waite's case.)
One of Piedmont's doctors, unwilling to give up on Waite, sent his records to hospitals around the South. Emory University Hospital in Atlanta declined his case. UAB Hospital in Birmingham, Alabama, passed, too. So did UT Southwestern Medical Center in Dallas. Then someone from Methodist reached out. Its staff was willing to consider Waite.
Wow, his mother thought. We're in luck.
The James D. Eason Transplant Institute took pride in replacing the livers of higher-risk patients turned away by other hospitals, according to its former leader. But at the center of this philosophy is a series of difficult decisions: A transplant center willing to consider extremely ill patients like Waite must determine whether that candidate is healthy enough to survive after surgery — and, given America's shortage of donated livers, whether someone with a better shot of living longer should get that organ instead.
As Methodist embraced that philosophy, it was also under scrutiny for its high rate of failed liver transplants. Between 2014 and 2018, the liver transplant program had twice been investigated by an oversight committee for the United Network for Organ Sharing, the federal contractor that runs the country's transplant system, as revealed by ProPublica and MLK50: Justice Through Journalism in a recent story. (UNOS would not comment on the outcome of the investigations; a Methodist spokesperson previously told ProPublica and MLK50 that the liver program is no longer under investigation as of last year.)
Waite's case illustrates both the promise and peril of Methodist's approach. On the one hand, no one disagrees that without a transplant, Waite would have died imminently. On the other, six transplant experts told ProPublica and MLK50 that failure to heed the warnings of a patient's psychosocial risks, such as addiction, can lead to greater suffering. "It's dangerous, clearly, to overlook psychosocial issues," said Jody Jones, a transplant psychologist for more than two decades.
A 2018 audit of Methodist's liver transplant program by an external firm found that "a blatant lack of merit" was given to psychosocial issues by the hospital's transplant selection committee. As a result, the audit found, the program "routinely transplanted patients with significant psychosocial risk," including people who had a documented history of psychosis or alcohol recidivism. After the audit, a senior leader of the transplant center determined in an internal analysis that psychosocial risks contributed to the deaths of five liver recipients between 2014 and 2018. ProPublica and MLK50 obtained a copy of the analysis, which states that Methodist "should not have listed" those five patients for transplant. Those five deaths are among 25 that the analysis described as "preventable" in that time period.
Dr. James Eason, for whom the transplant center was named and who oversaw it starting in 2006, parted ways with Methodist last year. Both Eason and a spokesperson for the hospital did not respond to interview requests for this story. The spokesperson said in a statement that "our focus remains on providing the highest quality care to all our patients and this community and we will not deviate from this purpose." Eason and Methodist also declined to answer written questions about Waite's care, even though his mother waived her right to privacy so that Eason and the hospital could talk about Waite's treatment.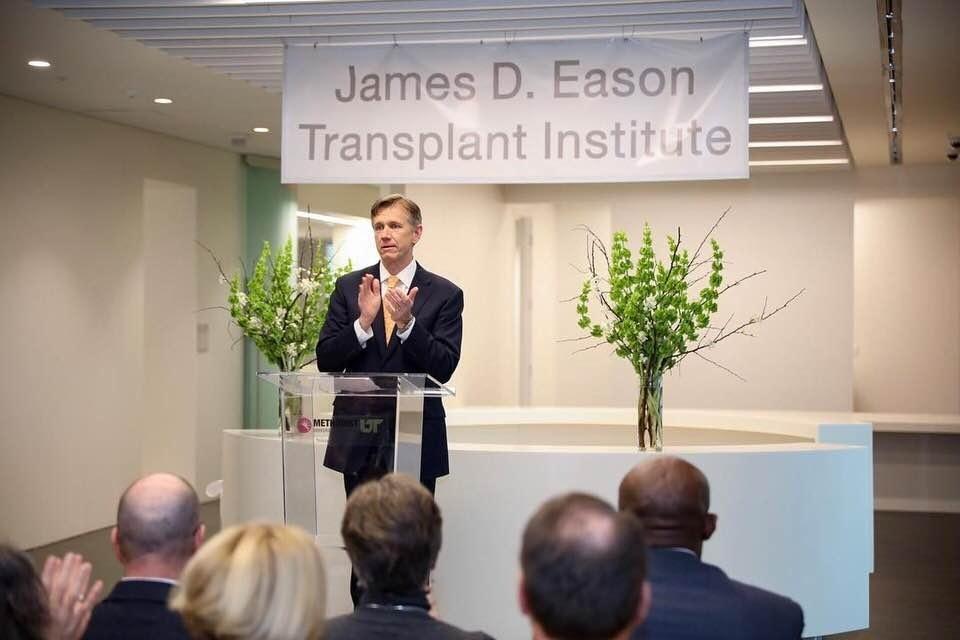 In a previous statement to ProPublica and MLK50, Eason said that his program had excelled at lowering the extent to which patients died on the waitlist. He also noted that, while Methodist experienced a small number of "unexpected deaths per year," his program had "saved more than 100 lives each year" of patients with failing livers.
"I would never choose to let a single high-risk patient die instead of giving that individual a good chance of living," Eason said in another previous statement.
Because the investigations, audit and internal analysis were not public, Marci Waite did not know about Methodist's history of failed liver transplants when her son arrived there. Instead, when she read about Eason's liver transplant program, she felt that her son had finally caught a break. After all, Eason was the surgeon who had replaced the liver of Apple co-founder Steve Jobs back in 2009. If the California billionaire had chosen this program, out of any program in America, she figured it was good enough for her son.
But not long after Waite's transplant in June 2020, his mother's hopes of a smooth recovery began to fade. A few weeks after the surgery, she learned from a Methodist staffer that a severe infection had spread throughout Waite's body, overwhelming his organs. The following month, she was told that several of Waite's ribs had been cracked when a staffer had to perform CPR after his heart stopped beating. The month after that, doctors had to sedate Waite after he experienced brain seizures — and they couldn't tell her for days whether her son would fully regain his brain function. Ultimately, Waite would undergo 10 unforeseen surgeries in eight months to deal with his post-transplant complications.
Nevertheless, Methodist staffers voiced optimism about Waite's future. And that, in turn, made his mother feel optimistic. That September, she wrote on Tyler's GoFundMe page that things "seem to be going in the right direction again, so let's pray it keeps going that way."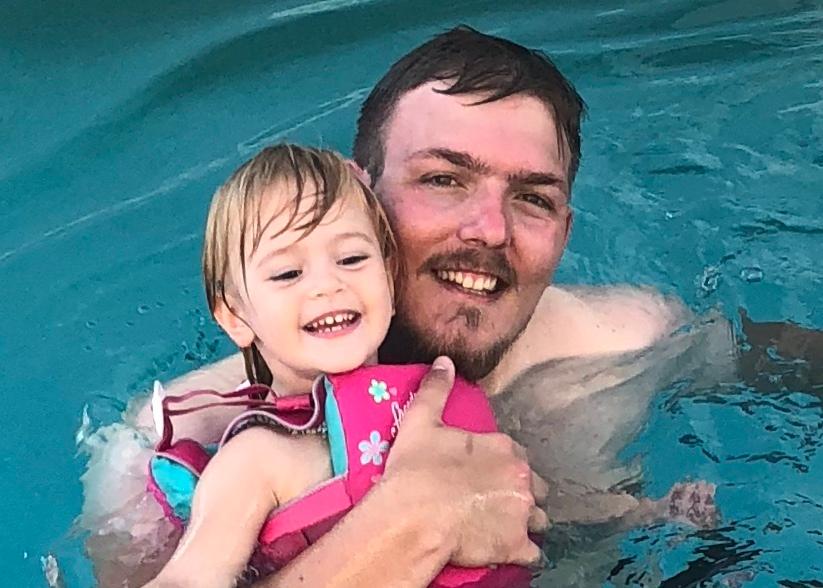 ---
On any given day in America, more than 10,000 people are waiting for a new liver, and a shortage of them means that some of those people die before an organ becomes available. Hospitals like Methodist are facing an ethical dilemma regarding the sickest of them.
For patients at extreme risk of death because their drinking has compromised their liver, the likelihood of getting a transplant has, over the past two decades, gone from exceedingly rare to entirely possible. Transplant centers that had once required patients to be sober for six months have loosened their policies to allow more of these patients to be eligible for a new liver. But the increased demand for a limited supply of organs means that patients with other kinds of liver failure potentially wait longer for lifesaving care.
"Let's make no bones about it: This is an extremely controversial topic within each medical center," said Dr. Shimul Shah, chief of solid organ transplantation with UC Health in Cincinnati.
The experts who conducted the 2018 audit of Eason's liver transplant program urged Methodist to create a stricter policy that would deem patients with serious psychosocial issues ineligible for transplant. They also recommended that Eason's team hire an addiction medicine specialist, who could help perform nuanced evaluations of patients and direct them to treatment for their chronic drinking.
Following the audit, Eason and his colleagues provided documents to the UNOS investigative committee that said Methodist would hire a chemical dependency expert and partner with a "specialized" alcohol addiction unit. Eason did not respond to questions about the experts' findings. Methodist spokesperson Tabrina Davis said in a previous statement that the transplant center had quickly accepted some of the audit's recommendations and, nearly five years later, is still considering others.
Transplant centers have increasingly devoted more resources to patients facing addiction. According to a recent survey of 100 U.S. liver transplant programs, over 75% of them have a psychologist and addiction medicine specialist, and more than half have their own treatment programs. Transplant experts said these services are intended to help people who recently stopped drinking get healthier before undergoing a transplant. Dr. Michael Lucey, professor of gastroenterology and hepatology at the University of Wisconsin's medical school, said those resources are an "integral part" of performing more comprehensive psychosocial evaluations.
But when Waite's ambulance pulled up to Methodist, the week after Memorial Day, the transplant center had yet to fully implement the changes it had pledged to the UNOS oversight committee more than a year earlier, according to employees who worked at the hospital at the time.
---
The week after Waite was admitted, members of Methodist's transplant selection committee met to determine whether he was healthy enough to undergo surgery. They were supposed to decline any patient if they could find one issue that could severely threaten the patient's survival, such as having high pulmonary arterial pressure or having uncontrolled sepsis, according to the committee's policy. They also were supposed to reject a patient if that person had three health issues that together posed a serious threat.
Davis, the Methodist spokesperson, said in a previous statement that the transplant center has a "rigorous selection criteria" to decide which referred patients should be made eligible for a transplant. She added that the hospital "declines a significant number of individuals who are sick enough to be transplanted but do not meet the criteria to indicate they would have successful outcomes post-transplant."
Waite's medical records show that the committee marked the briefness of his sobriety as one red flag. During his evaluation days earlier, Waite told a Methodist staffer that he had never sought treatment for his alcohol use or attended an Alcoholics Anonymous meeting. His doctors wrote that Waite's brief period of sobriety "seems entirely due to time spent hospitalized." While doctors labeled Waite a "high-risk candidate for transplant," one noted that "given his young age I would like to give him a chance."
His body mass index was also high enough on his patient evaluation to be counted as a second red flag. Despite that, however, the committee members determined that it wasn't a concern, records show.
Beyond that, there was a potential third red flag: Waite's risk of not following instructions from his medical providers. Following such instructions is important because, as Michigan Medicine transplant psychiatrist Dr. G. Scott Winder explains, "so much of a transplant consultation is predicated on trusting the patient."
"If you really want to spook a transplant team, check yourself out of the hospital against medical advice," Winder said.
During Waite's evaluation at Methodist, his social worker had written that his departure from Piedmont was an "isolated event" that should not influence his candidacy for transplant. But shortly after Waite was admitted to Methodist, he had discontinued a round of dialysis against the advice of medical staff. (Marci Waite said that her son was scared of dialysis because he had a painful experience with the treatment at Piedmont.) Even with the additional example of Waite not following the staff's instructions, the selection committee found that he wasn't likely to disobey instructions again.
After the meeting ended, Methodist shared the news that Waite and his family had been waiting for. The committee had cleared him for a transplant.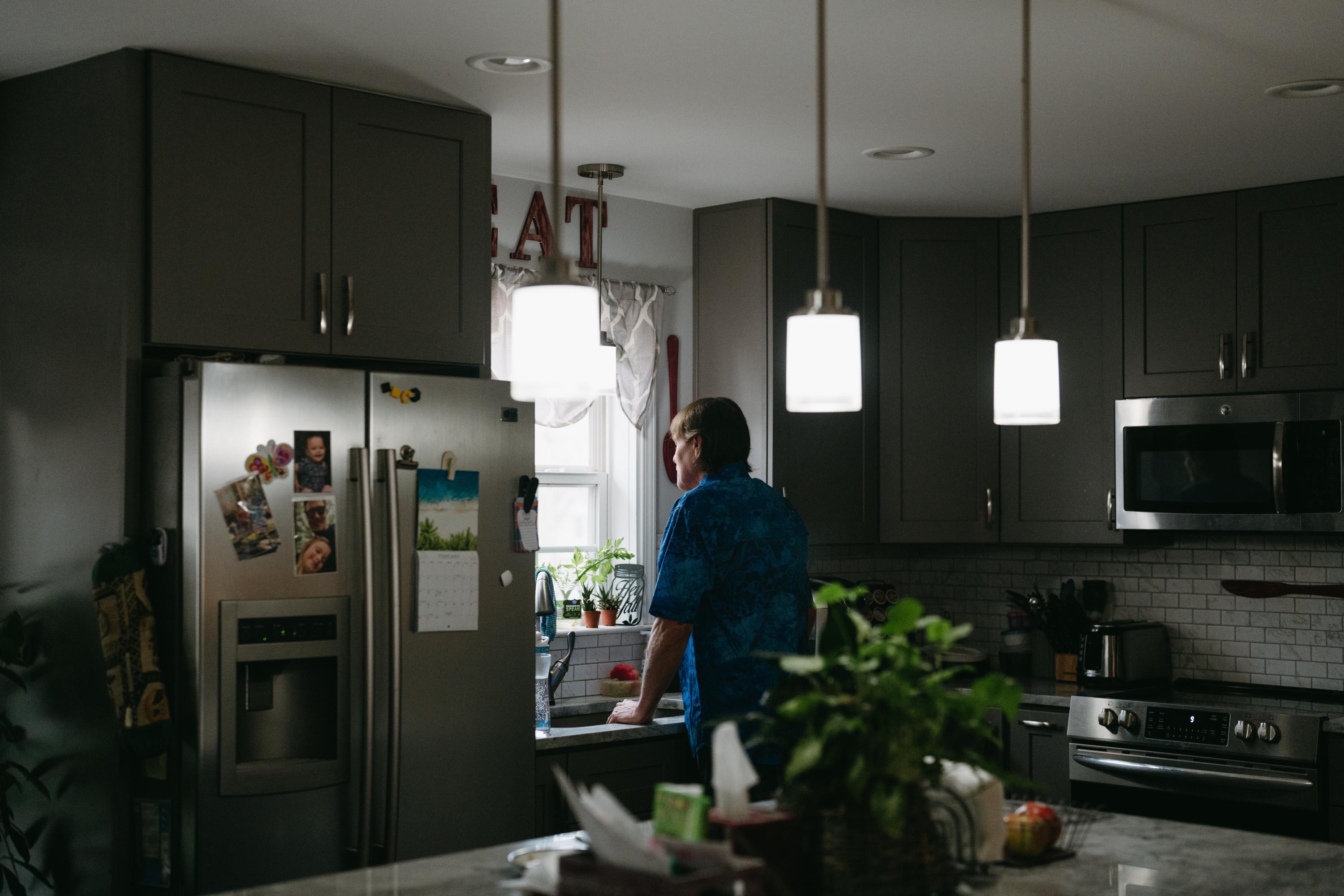 ---
The reason that Methodist had considered Waite at all was due to a seismic shift disrupting the field of liver transplantation. For several decades, starting in the 1980s, the industry standard was that patients should be six months sober to be approved for a transplant. When Mickey Mantle's liver failed in 1995, he was approved for a transplant in Texas only after he had achieved more than six months of sobriety and signed a contract vowing to not to drink once a new liver was placed inside of him.
Over time, as addiction became viewed as more of a chronic disease than a moral failing, transplant experts began to see the six-month rule as a practice that unfairly denied lifesaving treatment to people who struggled with drinking alcohol. Since patients with extreme liver failure often don't have six months to live, experts wrote in the journal Alcohol and Alcoholism that the rule could be ​​"tantamount to a death sentence."
In the late 2000s, as evidence emerged that six months of sobriety was a bad indicator of whether a liver recipient would relapse, European researchers sought to disprove the rule. Medical providers in France and Belgium "carefully selected" patients with acute alcoholic hepatitis and a brief period of sobriety for an "early" liver transplant. The researchers found those patients not only were more likely to survive longer than people who didn't receive a new liver, but they also were unlikely to relapse after transplant. In 2011, they wrote in The New England Journal of Medicine that the findings challenged "the notion of a prescribed abstinence period as the only alcoholism-related criterion for transplant eligibility."
Dr. Brian P. Lee, a transplant hepatologist with Keck Medicine of USC, said the study "really paved the way for huge change in U.S. practice." In the years after the study, the overwhelming majority of transplant centers dropped the six-month rule, leading to a surge in the number of people with alcohol-associated liver failure who were approved for the surgery. Methodist was among the transplant programs that allowed for a shorter period of abstinence, approving patients with brief sobriety for transplant if they had a "low risk for recidivism," according to a paper in the journal Experimental and Clinical Transplantation written by Eason and his colleagues.
Following this change, the proportion of liver transplant surgeries performed on people at extreme risk of death due to alcohol-associated liver disease nearly tripled in a decade, from 3.3% in 2011 to 9.3% in 2020. Over that same period, Methodist's proportion of transplants for these kinds of patients increased even more, from 2.2% to 11.8%.
While some transplant experts were encouraged by this trend, others worried that the fault lines were shifting too fast. Programs that embraced liver transplants for gravely ill patients with a brief period of sobriety often ended up with those patients at the top of their waitlists. Because they were sicker than patients at the top of other programs' waitlists, they were positioned to receive a liver faster than patients at those other programs.
Last year Dr. James Trotter, a hepatologist at Baylor University Medical Center, wrote in the journal Transplantation that the trend had spurred "local competition for patients" with alcohol-associated liver disease. That, in turn, pushed more liver transplant programs to loosen their policies on accepting such patients to avoid losing patient referrals, case volumes and revenues. A spokesperson for Eason previously said in a statement that he did not receive additional compensation for performing more transplants, "nor was any aspect of his compensation based on such a metric." Methodist did not respond to questions about the program's finances.
Some transplant experts have pointed out that UNOS has yet to pass national standards to ensure that every liver transplant program adheres to the same practices for considering patients with an alcohol-associated liver disease. In a recent American Journal of Transplantation article, Lee and a colleague called for UNOS to create national standards to reduce "disparities in transplant access and patient outcomes" among different transplant programs. UNOS spokesperson Anne Paschke said in a statement that no standards exist because each "transplant team is responsible" for approving these kinds of patients for transplant.
"It's a bit of the Wild West, from program to program, because of the different standards," said Shah of UC Health in Cincinnati. "It's happened many times that we will turn someone down for a transplant, but we'll refer them to a program that has more lenient standards — and they will transplant."
---
From the moments after Eason replaced Waite's liver in June of 2020, his mother tracked the ups and downs of his recovery. By the end of the month, Waite was discharged to a rehab facility and had been told to look ahead to a potential kidney transplant if his progress continued. Marci Waite couldn't visit for weeks due to Methodist's COVID-19 restrictions, so she offered a pep talk from afar. "You are NO LONGER in a damn hospital